This year, April fool has been hacked by

Sea Shepherd

. 
As you know, we - as humans - continue to pollute seas and oceans, and this pollution rhythm will lead our environment to count more plastic fragments (bags, bottles, clothes, tumblers, ...) than fishes and others marine species.
That's why this year April's action coming from

Sea Shepherd France

was to reimplace the fish you usually stick in a back of friend by a used plastic bottle because we will soon have more plastic fragments than fishes in oceans.
I've been commissionned to create the logo for the campaign.
The need was to create something in an handmade style, energetic/impactful.
First, the video of the campaign.
Brush/Marker explorations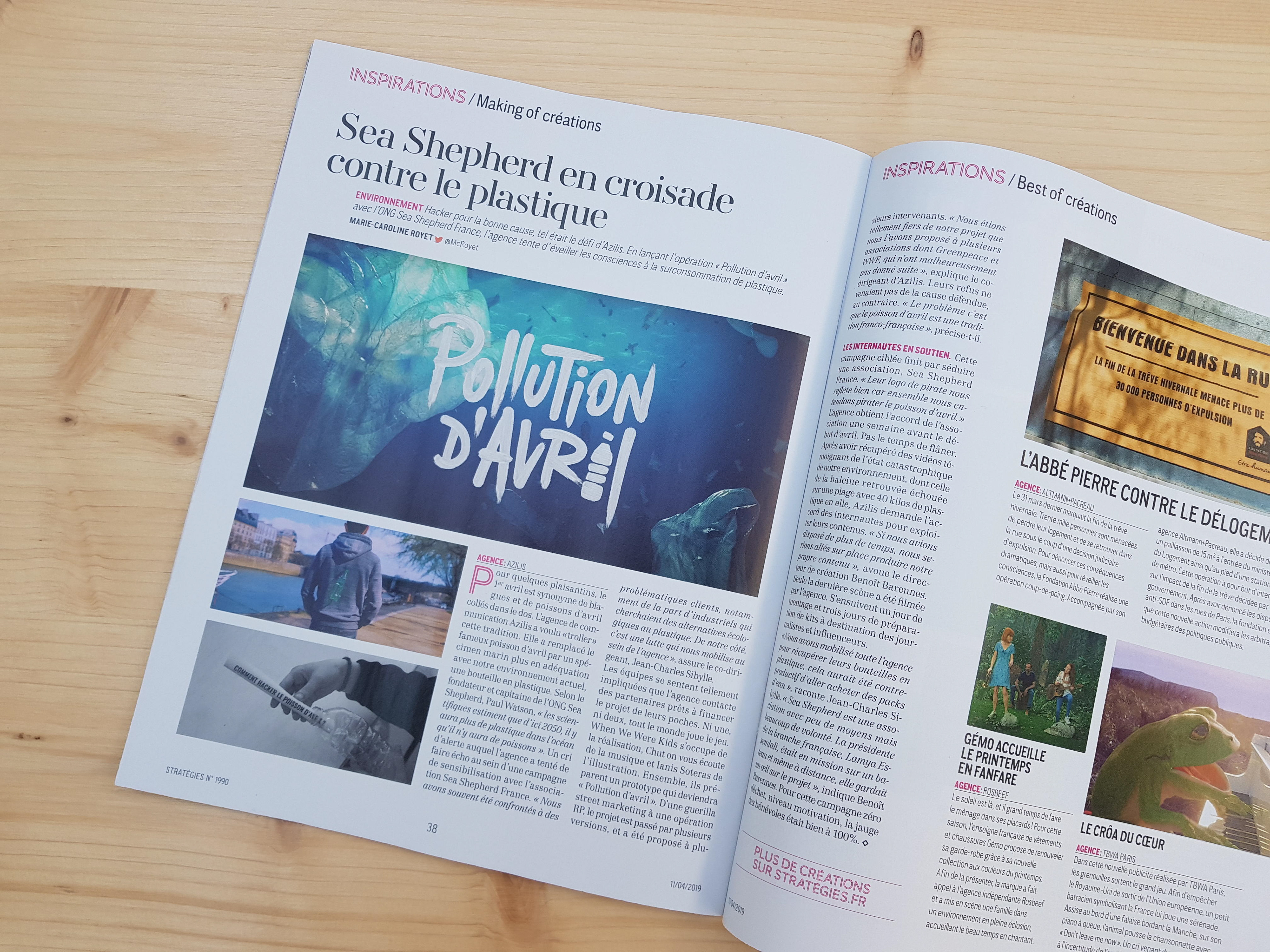 Special thanks to all partners involved :